If you are interested in booking Amy to be on your Summit, Podcast, or other form of media, please contact (321) 578-9065, or starktransformation@gmail.com.
Thank you!
Amy looks forward to sharing her message with you and the world.
Docuseries on Teen Health
Here, I'm explaining how EFT can help teens today.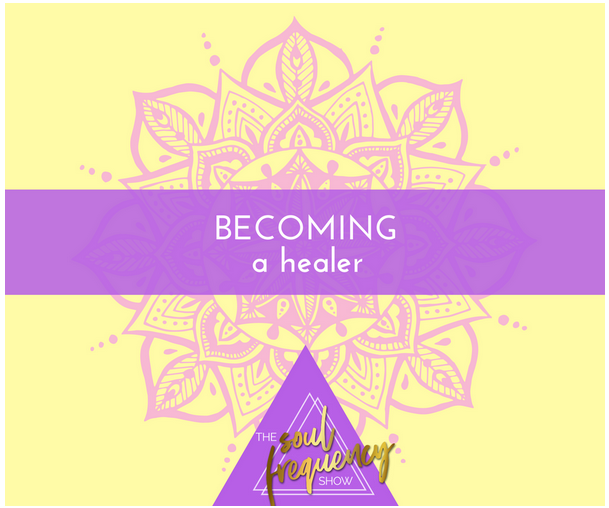 "What exactly does the term "healer" mean? Certainly, there are many forms of healing and many modalities for healing. It can be said that each individual who works in a healing capacity does it in his or her own special way. They bring their own insight to the process. A healer can help with physical symptoms, emotional pain, spiritual wellbeing, and everything in between.
Although there are many powerful forms of healing, for the purposes of this conversation we are going to dive right into the world of energy healing. Energy healers may have the ability to "see" visions, travel between physical and spiritual realms, and transform energy. For some, this form of healing is commonplace and powerful; for others it is new and foreign. It can even be misunderstood. I believe that understanding the energetic realm is the future of medicine. It provides a new level of insight about how the human body functions, and how to maintain and regain health.
The Virtual Neurology Summit
This 4 Day Virtual Summit covers in depth topics under the following categories:

1. Understanding How The Brain Works In Regards To Pain
2. Clinical Brain Based Strategies For Dealing With Chronic Pain.
3. Using Neurology To Assess For Chronic Pain
4. Nutritional Applications to improving neurology of chronic pain.

This is the FIRST TIME EVER that these experts have been brought together to give away some of their best insights, tips, and strategies on helping patients with Chronic Pain.

Each of these experts has spent decades studying, learning, and working with patients to develop these super effective strategies to helping Chronic Pain. And you get to access all of it in easy to understand & quick to implement practical presentations!!

If you are a healthcare professional then you will want to mark your calendar and don't miss out on the Virtual Neurology Summit. Available anywhere there is an internet connection.
Energy Healing for People Living with Parkinson's
This month we're exploring a variety of complementary therapies that many in our community have used to help reduce symptoms of Parkinson's and improve their quality of life.
Brenda, one of our most engaged community members and Parkinson's guides shared an experience she had with healing work that had a profound impact on how she felt. Fortunately, the energy healer she worked with, Amy Stark, happens to live nearby; so, we reached out to her to talk about her work.
Read more here…
Today on the show we are joined by Amy Stark, she is an energy healer and transformation coach. But she's not an ordinary energy healer. She specializes in healing chronic illness! She reaches directly into your energy field to get rid of the clutter to leave you feeling great! Shes here today to tell you about the power of energy and how she can help you get rid of your energy imbalances, lets get this started!
Enlightened Humanity Circle
If you are a teacher, a middle child or experienced a traumatic physical injury in your life – you will want to tune into our first guest. But before we introduce AMY STARK, do you know what a BIOHACKER is? Whether you do or not, it is just one reason why you want to watch Amy's interview and we can give you a dozen more.

Not only did Amy use energy to help heal her broken back, but she used the experience to springboard herself into her career as an ENERGY HEALER. Wait until you hear all the awareness that comes through her to help you understand energy.
Enlightened Humanity interview Circle
Listen as Lily and Bonnie chat with Amy Stark to learn how to connect with other people's energy to rewrite parts of their energetic bodies and help them to help. Amy is a master at reading clients' signatures and she answered many questions around how to do this best including how to be as clear a vessel as possible.
Afterwards, Bonnie accessed the Akashic Realm for more clarity around the energy of changing your thoughts. Lily spoke for several Ascended Masters to let us know that we have the power to change our belief systems. Hear the wise advice on how to identify a belief system, see it from the perspective of energy and shift it. This one is powerful!